New Media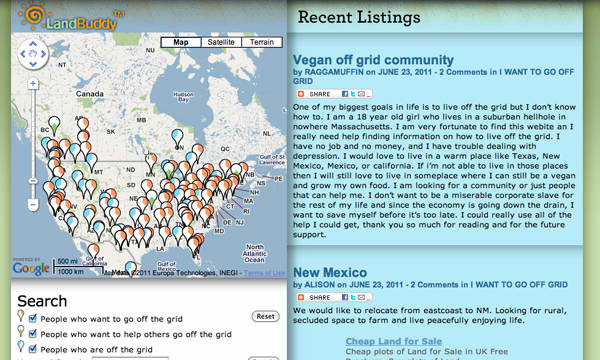 We aim to create successful TV series that are also interactive content – for Web, inteeractive e-books, iPhone and other platforms.
The illustration shows a Google Maps mashup for our own web site off-grid.net — allowing visitors to browse an interactive map showing people who want to go and live off the grid (away from Utility companies) as well as others who already live off the grid and are looking for others to join them
We ensure that all our content is created with the express purpose of being reusable across other media. We ensure that all our content has interactive potential.
Vivum content development is based on underlying strategies – marketing ideas about the positioning of the brand, business ideas about the best way to use the content across many media and technological ideas about the ways that content is viewed in the digital age.
We work for a range of clients, including Ad Agencies and directly for Brand owners, creating viral marketing campaigns, corporate new media strategies and cross-platform content.
Please contact us for detailed credentials